Investment casting, also known as lost wax casting or precision casting, is a core area of expertise at FJ Industries. We deliver cast, machined components for a wide range of applications in various industries where consistent quality and reliable supply are in high demand. Among our customers are several automotive tier 1 and 2 suppliers who trust us to deliver high quality components.  
Carefully chosen foundries
We do not perform the actual casting process ourselves but work closely with a number of hand-picked investment casting foundries. These foundries have proved themselves as competent and reliable partners and we ensure their ongoing commitment via frequent audits and close collaboration on every project.
The best fit for every job
This partnership model gives us the freedom to choose the investment casting company with the best technology and expertise for a given component. In larger projects we often choose two or more foundries for different components for the same customer in order to get the ultimate quality and price in every detail.
Investment casting, the process
The casting process at the foundry consists of these steps:
1. A wax pattern, identicial to the final shape, is made in a steel tool
2. The wax parts are mounted on a pattern tree
3. The pattern tree is dipped several times into a ceramic slurry and then left to dry
4. When the ceramic shell has hardened, the wax will be melted out by heating
5. We now have a ceramic mould into which heated and melted metal is poured
6. When the metal has cooled, the ceramic mould will be removed, revealing the cast metal components
7. Each metal component is cut off from the tree and is now ready to be delivered to us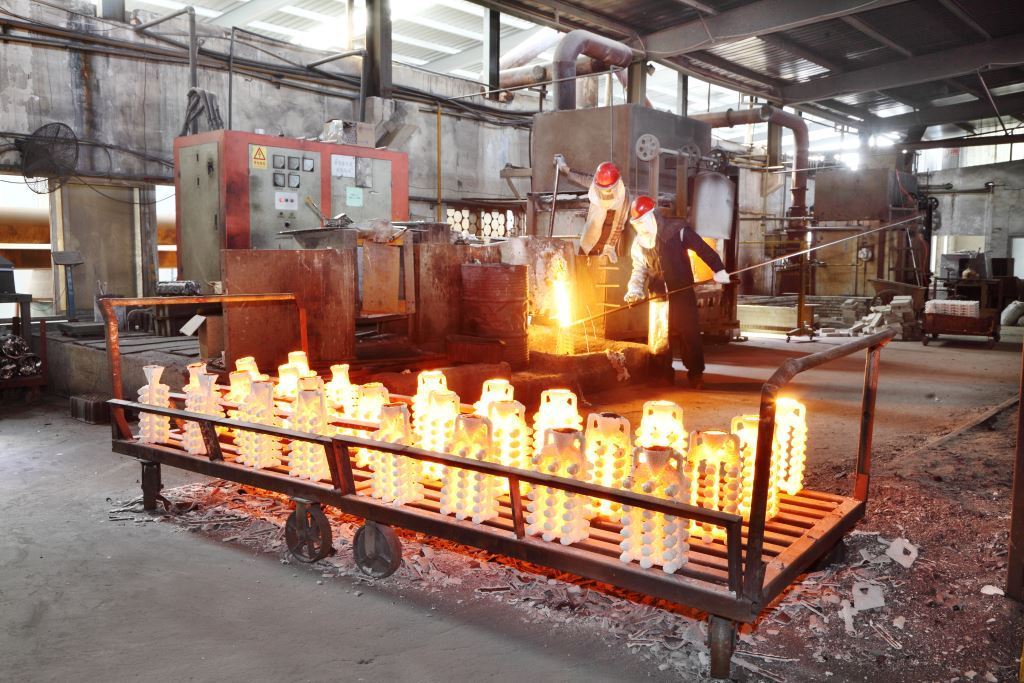 Quality check and processing
Upon arrival at our Ningbo factory the cast components are quality checked and then submitted to the final step of machining/processing and final inspection. After this process, the components are ready to be delivered according to the customer's specifications.
The fact that we have control over the entire supply chain, from foundry to your doorstep, means that we are able to take full responsibility for the products we deliver. We guarantee the same high level of quality, no matter the foundry chosen.
European warehouse
For European customers we typically store the parts in our warehouse in Denmark and distribute to our many customers located all over Europe. This gives us the possibility to deliver according to logistic agreements.
More than investment casting
We also have extensive experience in other casting methods like shell mould casting and sand casting. Get in touch and let's discuss your needs and find the optimum process.